The Monroe Library is an example of the beauty that comes from community effort and involvement. The library is composed of the main reading and stack area, a comfortable entry/siting area, a hallway/gallery, and the original freight portion of the Monroe train depot. The main reading room is a multi-functional vaulted room of timber, light, and warmth. It has become the living room for the community. The other major portion of the new library is the salvage Monroe train depot. It was saved from destruction and converted into a meeting rooms. The interior remains to tell stories of the history of the community.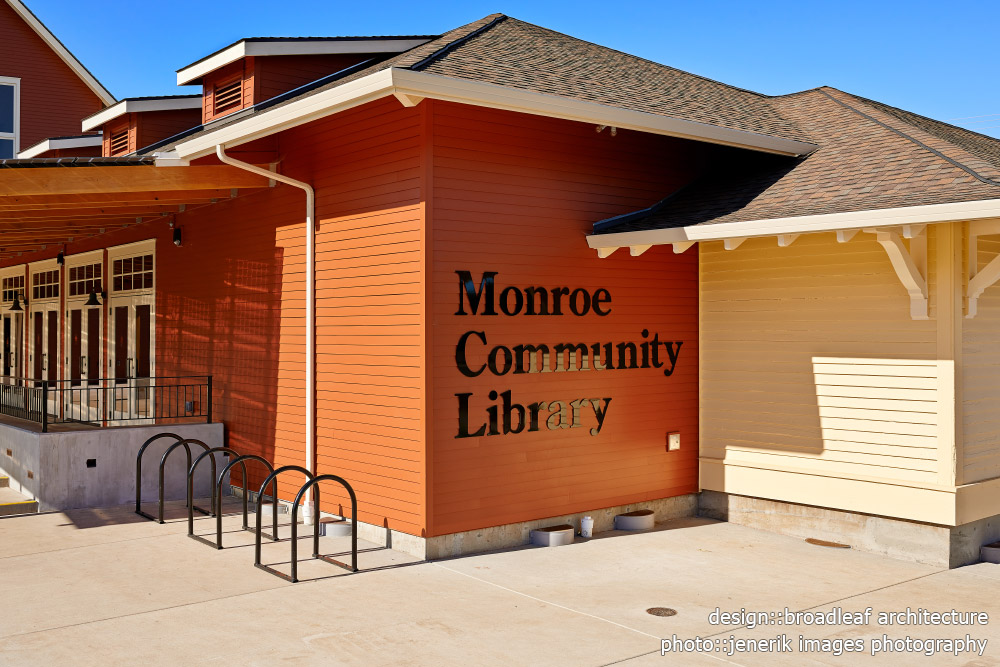 South Entry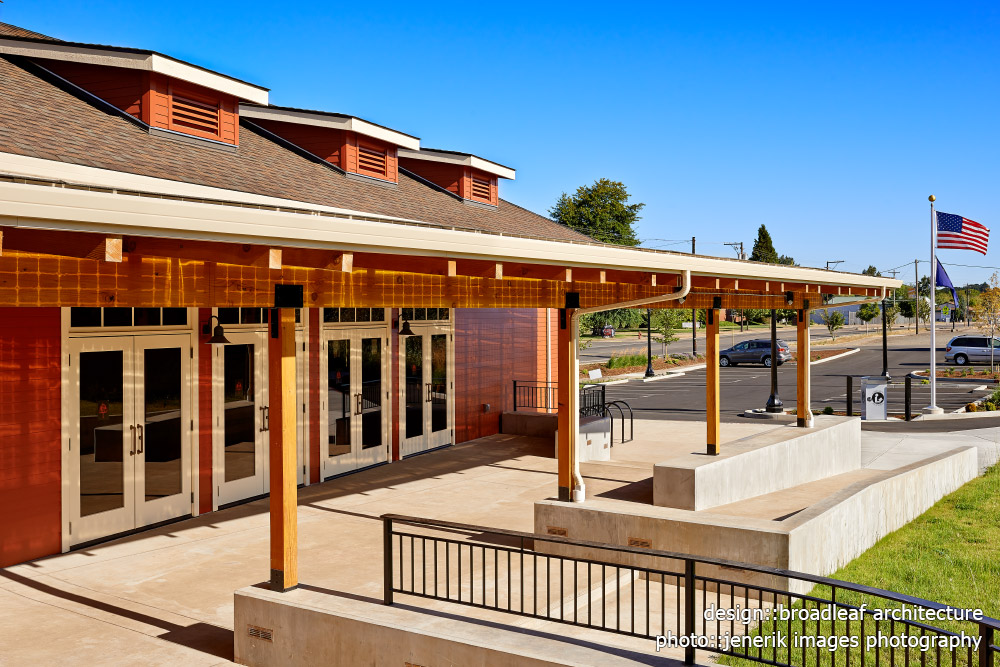 Solar Awning Entry.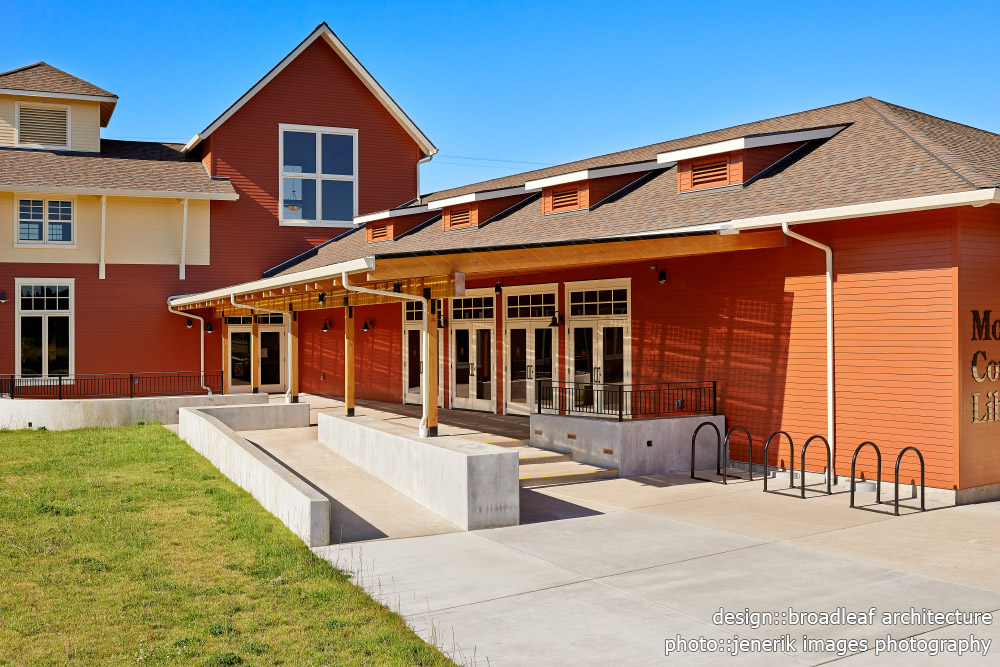 Solar Awning South Entry.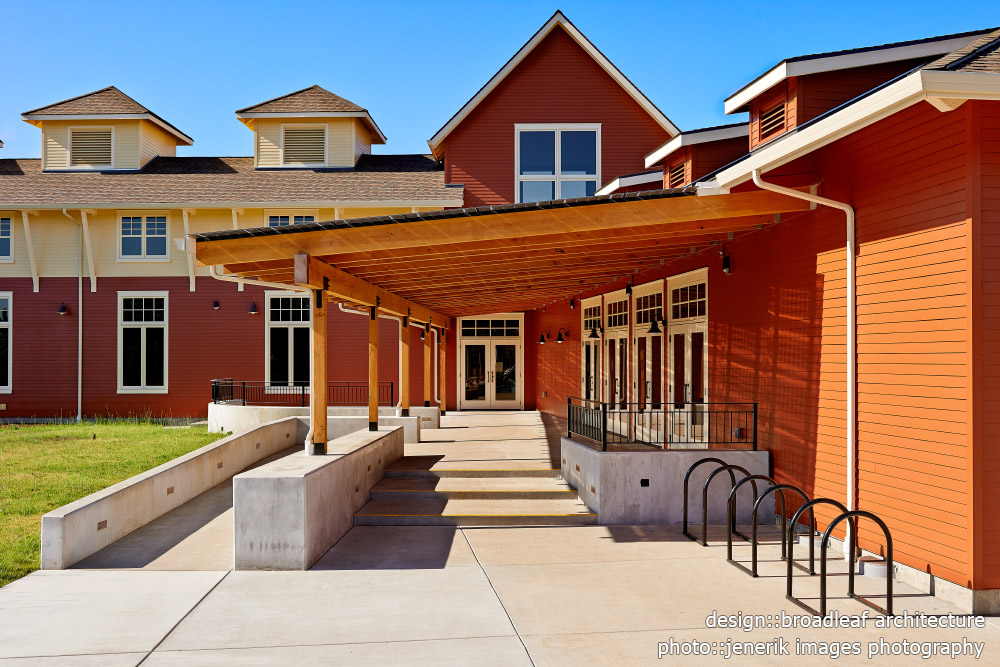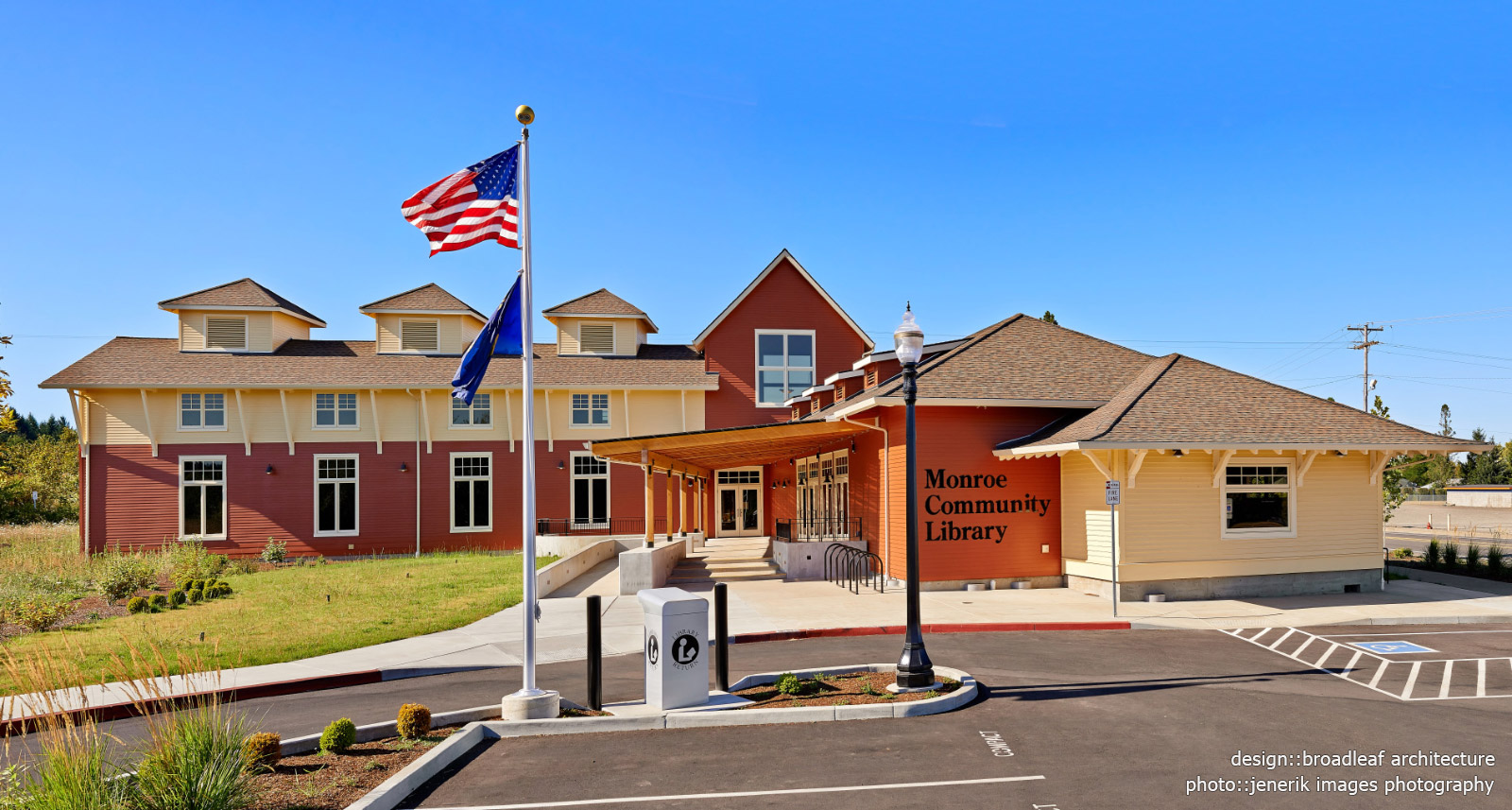 Exterior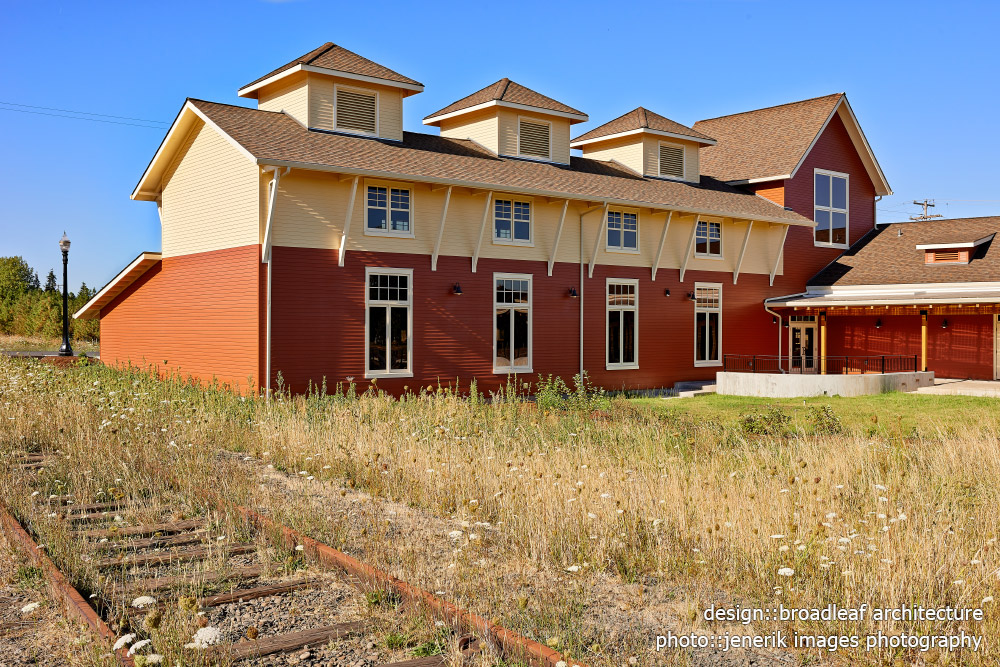 Old train tracks run past the west side of the library.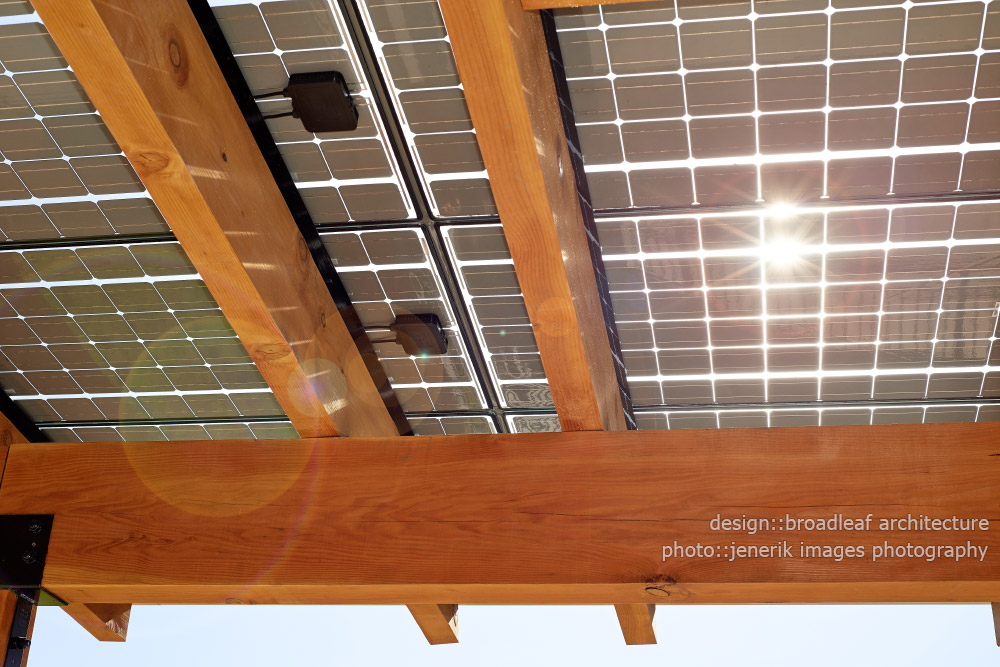 Solar Panel Detail

---
Monroe Library Interiors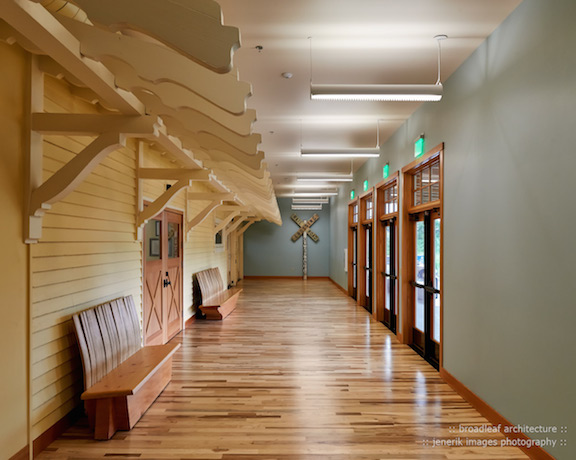 Interior of community art hall outside of original train depot.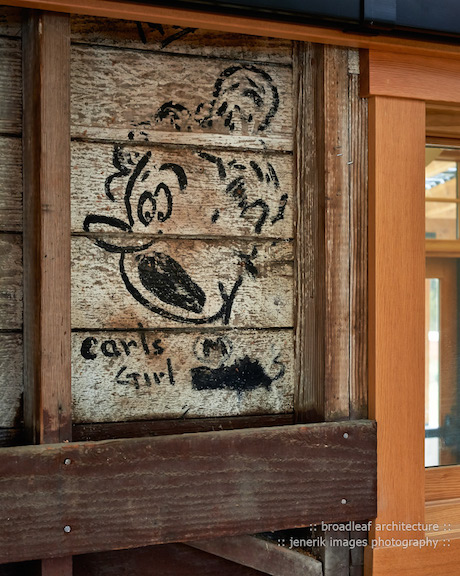 1930's Graffiti inside the train depot.
Detailing of train depot looking into community hall.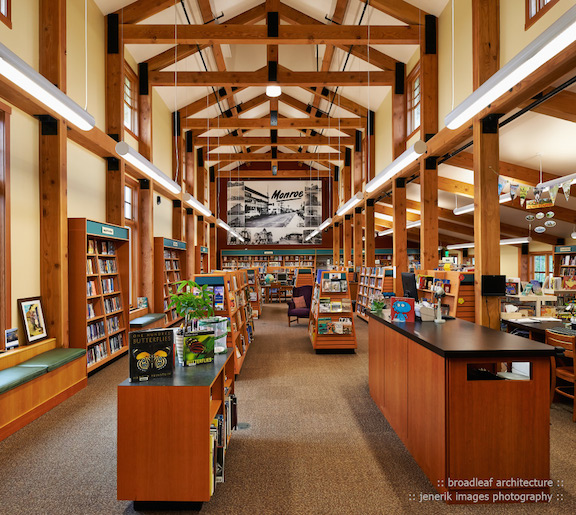 Main reading room - stack area.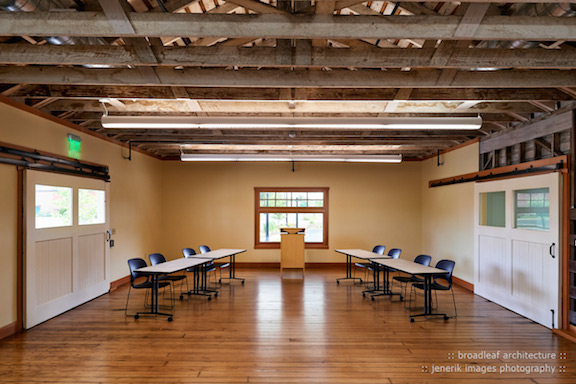 Interior of large train depot meeting room.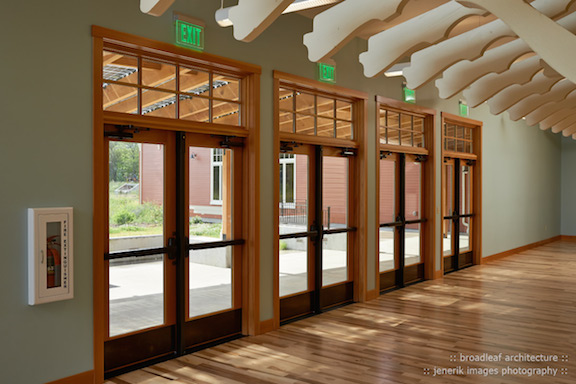 Interior of community hall looking to south entry solar canopy.
All completed project images © Jenerik Images Photography
---