Broadleaf Architecture was selected by Benton County to carry out Phase 1 of their master plan which entailed renovating the existing Benton Arena, designing the future Benton County Fairgrounds Exhibition Hall, courtyard, exterior concourse, and adjacent parking lot.

We worked directly with Benton County officials, the Fair Board, as well as stakeholders and other interested parties on the design of Phase 1 of the master plan. We improved the existing master plan by reorienting the exhibition hall from its planned location, which enabled a number of beneficial things to happen: circulation around and through the site was made easier & more direct, a dramatic increase in the amount of south facing glazing on the exhibition hall which will decrease heating bills in the cooler months, and we also oriented the main roof of the exhibition hall to face south to increase both the size and wattage of the roof mounted photovoltaic system.

We also worked on the renovation of the existing Benton Arena, which is currently underway. This involved developing a new exterior appearance, updating and relocating various openings in the building envelope, as well as planning for future uses on the interior.


Click on the Images below for larger versions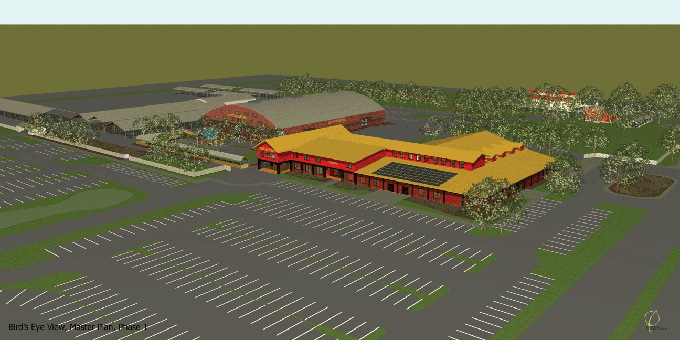 Bird's Eye View of Fairgrounds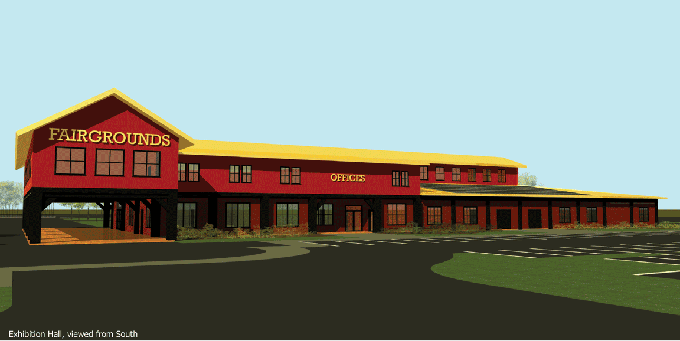 Main Entry, Exhibition Hall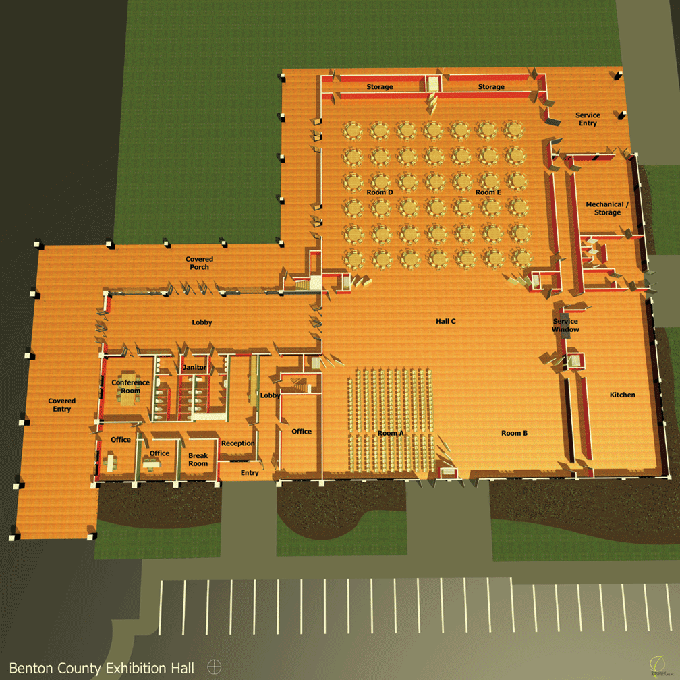 Floor Plan, Exhibition Hall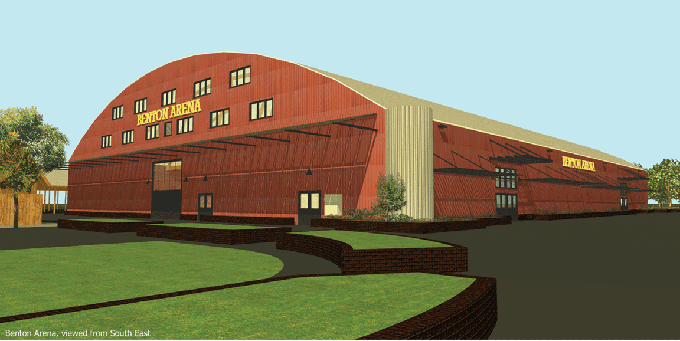 Benton Arena
Click on links below for 360 degree views of Rooms
If movie does not load - you may not have the required Quick Time Player -
Download Player Here


Site Tour

Benton Arena

Lower Exhibition Hall

Upper Exhibition Hall

Master Plan with Livestock Building (Right Click on link, go to "Save Link As" & Save as a .tif file)